The final shot, in as close to the angle of the concept as I can get.
Fruit Stand Details: Wanna buy some meat?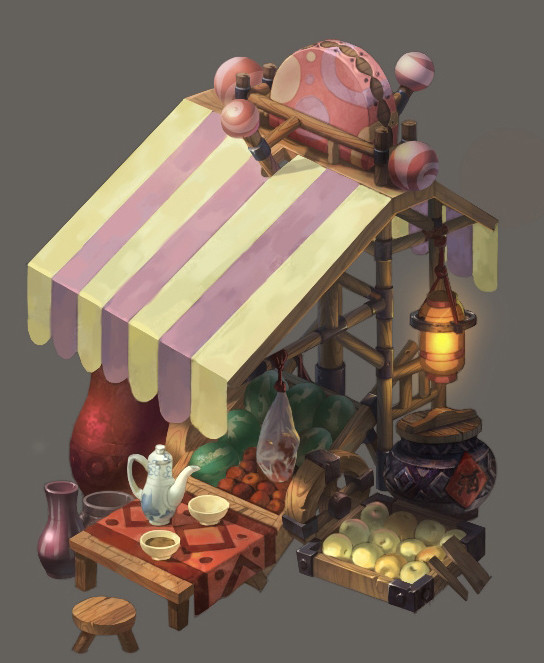 The original concept piece. Artist, unknown.
Began as a scene challenge on Polycount, I wanted to take the scene which is not something I commonly tackle, the cartoonish and hand-painted style, and give it a mixed makeover. I aimed for a more physically accurate take while retaining some of the hand-painted feeling in the concept piece. I lent some of my own flavor to some elements and placed it in a snowy world.
The challenge can be found here: http://polycount.com/discussion/179344/monthly-environment-art-challenge-nov-dec-2016-45/p1